Welcome to the participatory city – or at least on the way towards more participation.
Considering the immense urban growth happening now and expected in the near future (by 2050, about 7 billion people will live in cities – that's all of the current world population!), we need innovative solutions for urban development.
And who better to ask for ideas, needs and best or worst practices than urban dwellers worldwide? I would love to hear from you and give your voices and ideas a platform on this blog! Share your experience and learn lessons from other cities.
Additionally, parCitypatory is a consultancy happy to advise you on urban planning and citizen participation issues. Read more about my experience here and see a list of publications to get a sense of my work. If you are interested in hiring me as a consultant, please get in touch with laura@parcitypatory.org! And if you like my writing, hire me as a writer on all things urban via Texts and the City.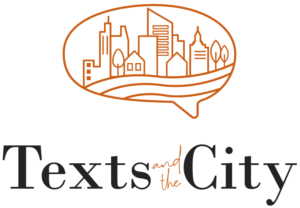 parCitypatory works towards Sustainable Development Goal 11 (Sustainable Cities and Communities). I am also a member of the Journal Trialog and SDSN Youth, participating in the Local Pathways Fellowship (class of 2019).