In this guest post, we visit Paisley in Scotland where Louisa Mahon, Head of Marketing and Communications at Renfrewshire Council, tells us more about the town's ambitious regeneration journey and how a recent exhibition helped capture residents' views on the future of their town.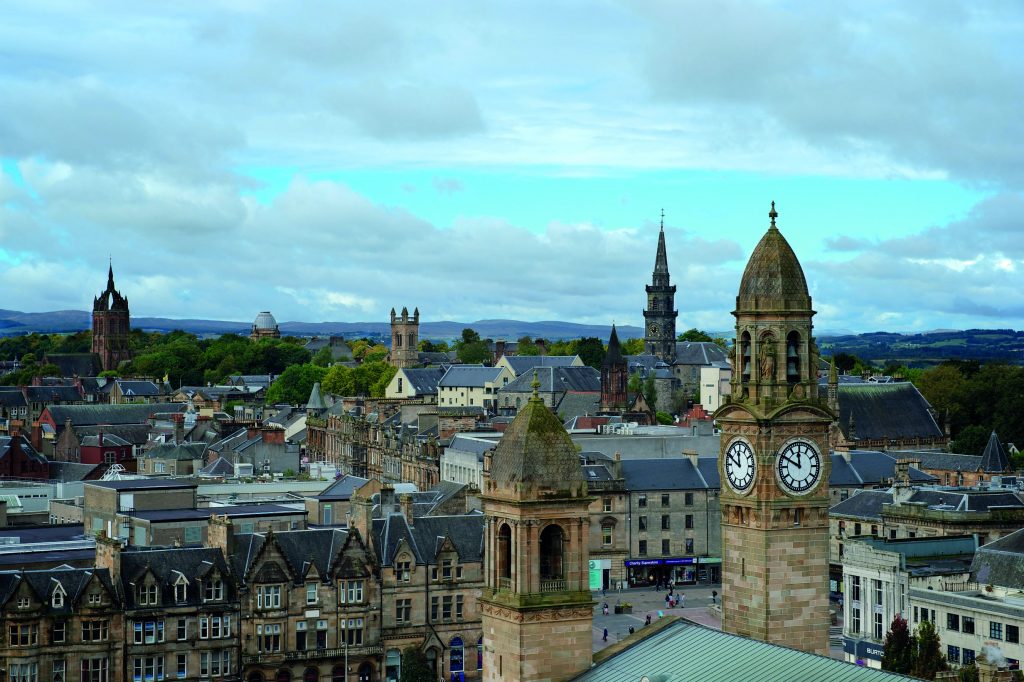 Welcome to Paisley
Paisley is Scotland's largest town, home to around 77,000 people and sitting a few miles west of a major city, Glasgow. But while Paisley may be small in global terms, our impact on the world is anything but.
The name Paisley is known across the world through the design icon that is the Paisley Pattern. Although the pattern originated in Asia, it was Paisley's mid-19th-century weavers who mastered the production of the intricately-designed shawls which were the must-have fashion icon of the day. Paisley's role as a global textile hub continued later that century as its thread mills grew into a global empire – at one point, the town's J&P Coats Ltd was the world's third-largest company.
The 20th century saw production move overseas and Paisley's mills gradually declined and closed. But the thread barons and their wealth left a legacy for the town – with one of the finest collections of Victorian architecture to be found anywhere in Britain, much of which still stands today.
And the creativity which made Paisley's name continues to be woven through its DNA today – the town is home to a university, and a thriving youth theatre and cultural scene.
Our regeneration journey to date
As shopping habits have changed in recent decades, so too has the traditional high street – the rise of online and out-of-town retail has hollowed out town centres, with Paisley no different.
Our response has been to use what sets us apart to change our future. For Paisley that means using our internationally-significant heritage and cultural assets to raise the town's profile and give residents and visitors new reasons to come into town.
Five years ago, Paisley bid to be UK City of Culture 2021, and became the first – and so far only – town to make the final shortlist for the prestigious title. The process of bidding ignited a town-wide discussion about what residents wanted for Paisley – more than 30,000 people (equivalent to almost half the population) joined that conversation around the bid.
The town is also now established as one of Scotland's top destination for major events – with our Halloween Festival recognised as one of the best of its kind in the UK, while giving a platform for our local community and creative groups to perform.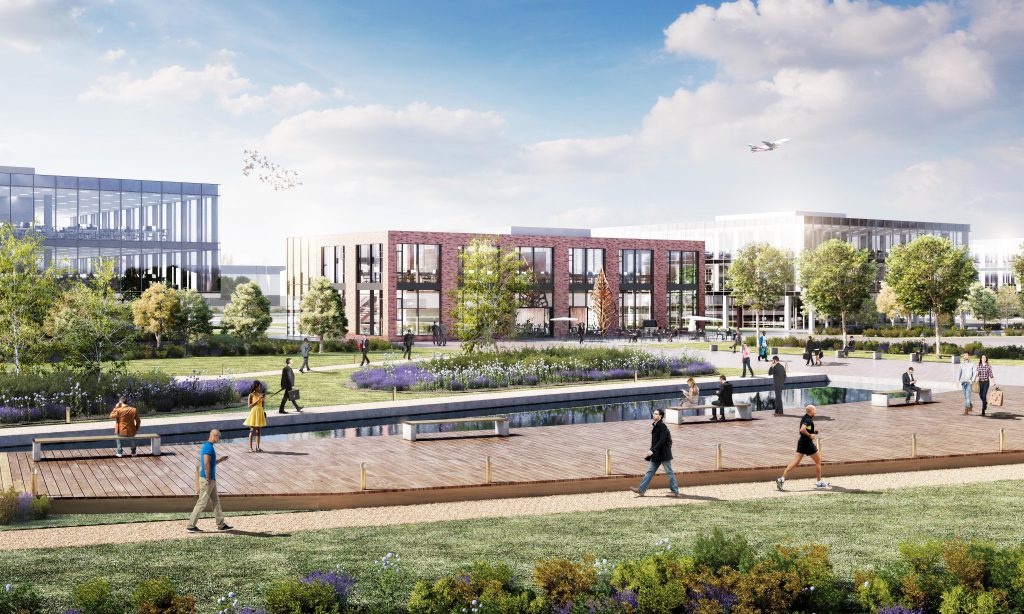 What's happening now
From the momentum of the bid emerged an ambitious and wide-ranging cultural regeneration programme called Future Paisley – which includes a series of transformational projects now being delivered, using power of culture to change lives for the better and embedding cultural and creativity across everything we do – from designing housing to reducing health inequalities.
Some of the projects are around infrastructure – the council is investing £100m in landmark cultural venues. The flagship project is the £42m transformation of our 150-year-old museum into an international-class destination housing the town's globally-significant collections, and with local communities involved in co-producing how Paisley's many fascinating stories can be told.
We are also turning the inside of our grand Victorian town hall into a modern entertainment venue, while creating a new home for library services in a formerly-empty High Street unit, and helping restore other heritage buildings around the town.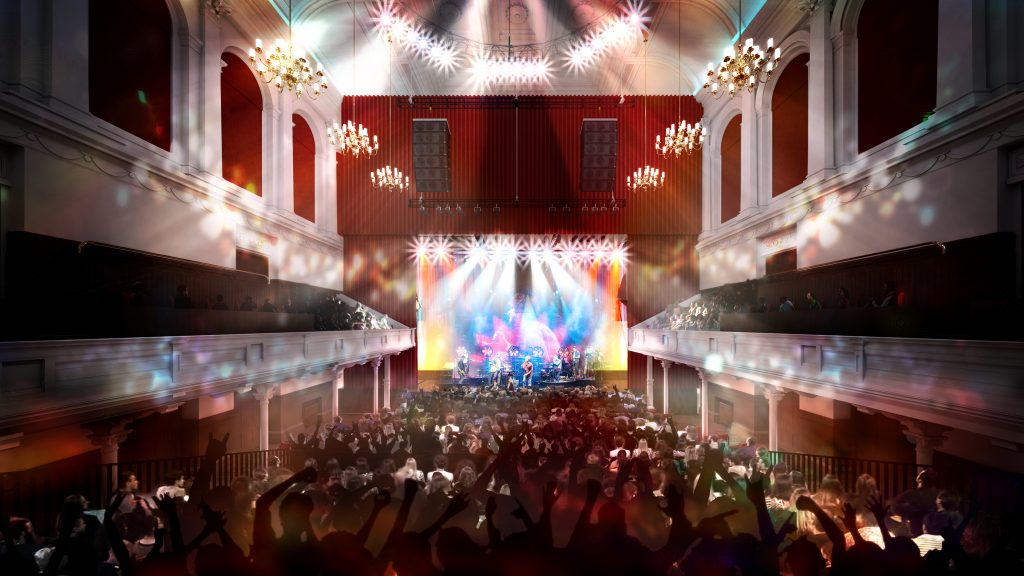 Elsewhere, Future Paisley funding has helped grow and strengthen our local cultural and creative sectors to withstand the impact of the pandemic, while building new partnerships with national and international organisations.
And that public sector investment has encouraged private sector investment too. In 2020, we published a document called A Vision for Paisley 2030, which used Paisley as a case study for how former retail space could be used and how a town centre could be reimagined.
Since then we've seen multiple new town centre residential projects spring up, while developers are moving forward with plans to redevelop the town's main shopping centre into a new mixed-use residential and commercial heart for the town.
And exciting developments aren't limited to the town centre – taking shape on the outskirts of the town, next to Glasgow Airport, is Scotland's new home of advanced manufacturing, the Advanced Manufacturing and Innovation District Scotland, which will bring with thousands of skilled jobs.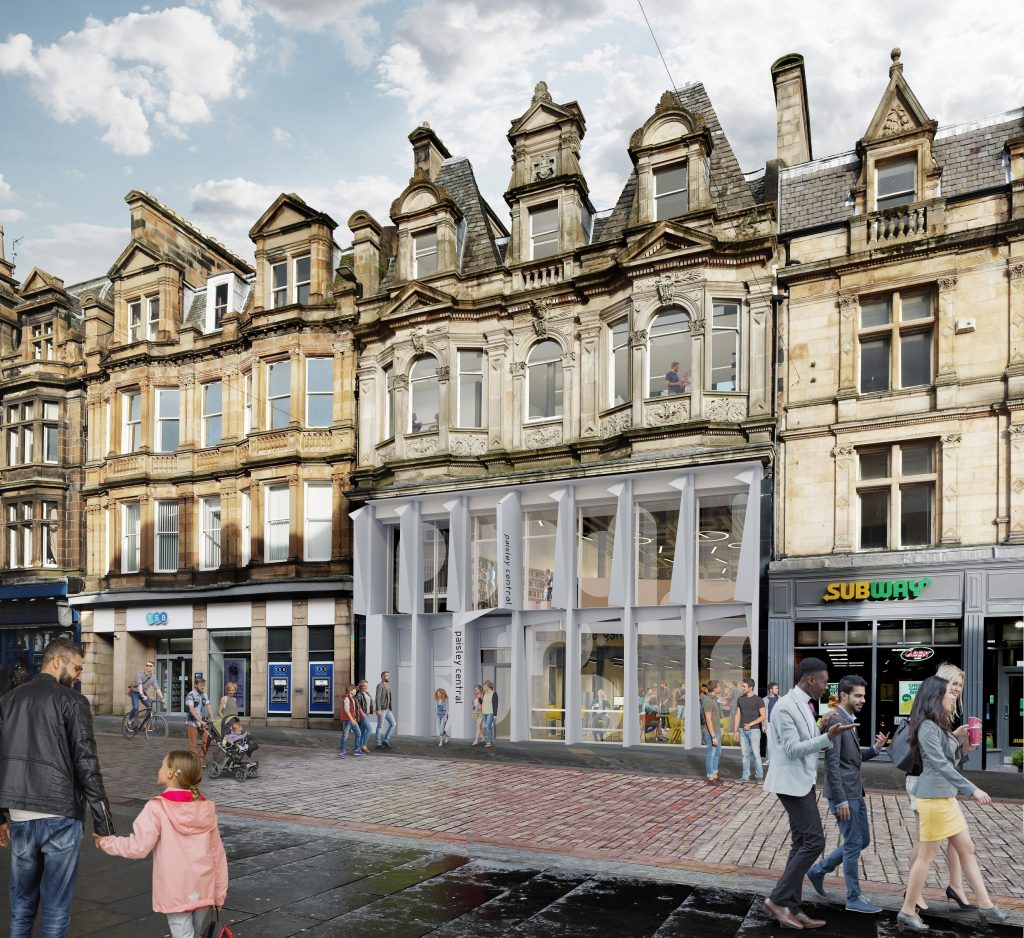 The Future Paisley exhibition
All of this and more was featured earlier this year at our Future Paisley exhibition – which tells the story of Paisley's unique approach to culture-led regeneration, through its amazing architecture and urban design.
3D graphics and augmented reality brought local landmarks and current projects to life and visitors were invited to say what they want from the future of their town centre. A series of creative workshops captured the views of local school pupils and community groups, culminating in a further art exhibition.
Key trends from that included an expanded arts and culture presence, a more diverse and independent retail and food/drink offering, and more green spaces.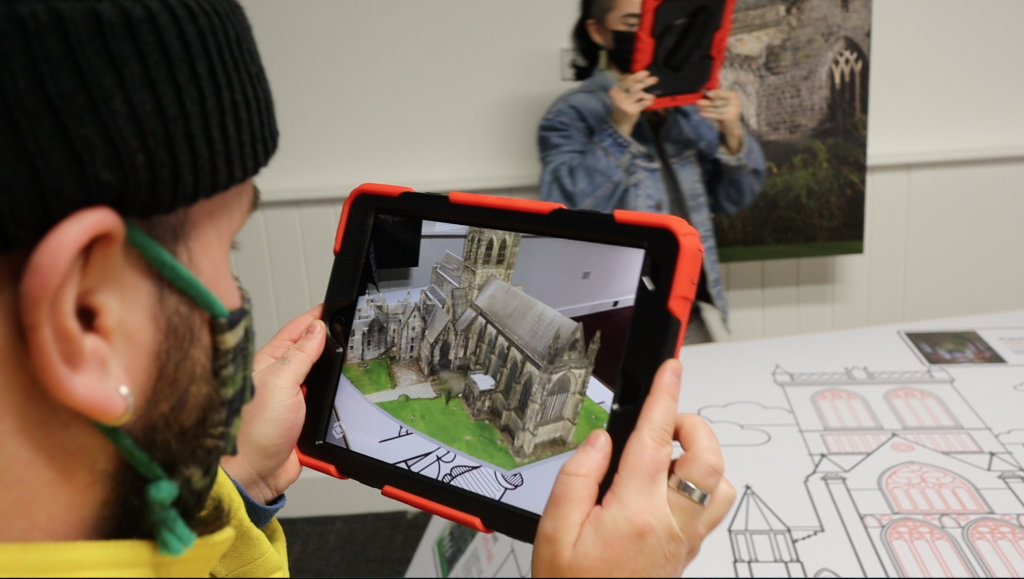 We also hosted three online Grand Conversaziones – themed Past, Present and Future, which saw leading figures from Scotland's architecture, design, regeneration and academic sectors use Paisley as a case study for how place-shaping can tackle big issues affecting society.
That included how the town has withstood the challenges of the past, how to create the 20-minute neighbourhood, and how places can adapt to the climate crisis and recover from the pandemic.
Throughout its history, Paisley has evolved to meet the challenges of the day. We believe our current approach to culture-led regeneration can create a new Paisley Pattern and make us a 21st-century leader for towns everywhere.
You can read more about what we have to offer on the paisley.is website. We'd love it if you came to visit.
More information: https://www.renfrewshire.gov.uk/futurepaisley