World Habitat Day is approaching, and this year it will be held on October 2, 2023, in Baku, Azerbaijan. The theme is "Resilient urban economies. Cities as engines of growth and recovery." This day is significant because it provides us with an opportunity to reflect on the state of our habitats and the fundamental right to adequate shelter.
Learn more about World Habitat Day and the Urban October in this guest post by UN Habitat:
Urban October
Urban October was introduced by UN-Habitat, the United Nations entity responsible for cities and human settlements, to raise awareness, generate knowledge, and engage the global community in shaping a better urban future. Cities are at the forefront of both opportunities and challenges in pursuing sustainable development, as they are hubs of economic growth, innovation, and cultural exchange. However, they also grapple with complex issues ranging from demographic shifts and environmental degradation to economic disparities and social inequalities.
Today, more than half of the world's population lives in cities, according to the UN data. By 2050, this number is projected to reach almost 70 percent. It is estimated that 93 percent of the future urban population growth will be happening in the developing world, in Asia, Africa, and Latin America.
Our present and future are undoubtedly urban. Cities and human settlements play a vital role in economic development. And urbanization is among the most important forces driving the global and national economy. The higher the level of urbanization in a country, the higher its GDP per capita.
The rapidly growing urban population has tremendous economic, social, and environmental impacts. The UN recognises this role, and one of the Sustainable Development Goals, Goal 11, focuses on 'making cities inclusive, safe, resilient, and sustainable.' "We work with cities and communities to unlock their potential and empower them to create a better urban future – with job opportunities, green spaces, and respect for diversity," says Executive Director of UN-Habitat Maimunah Mohd Sharif.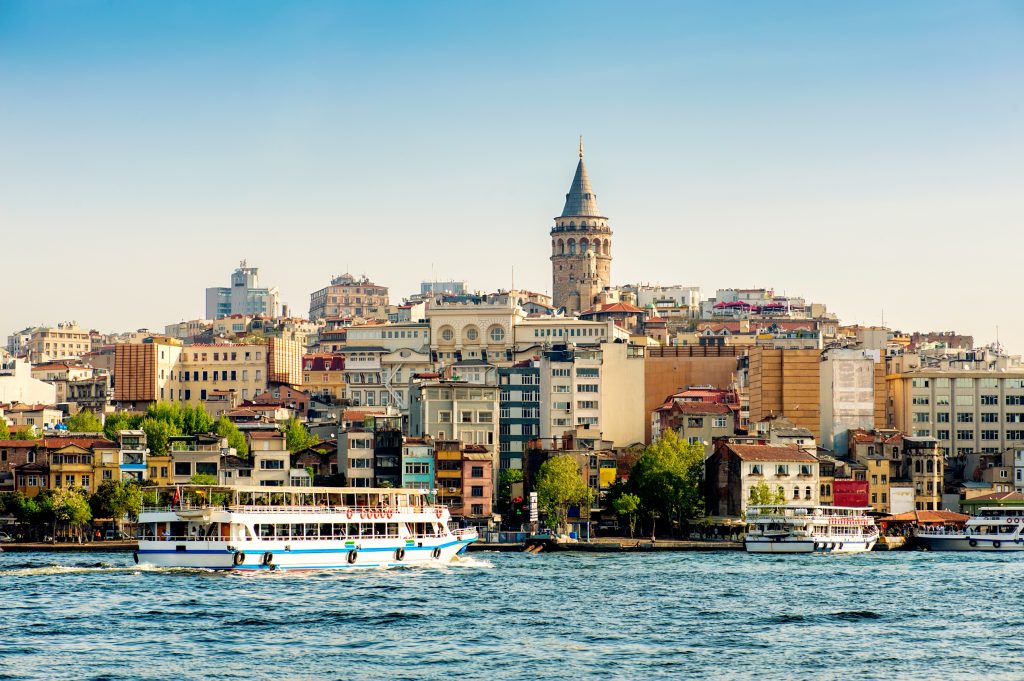 World Habitat Day 2023
World Habitat Day commences the Urban October month and is observed each year on the first Monday of October. This year, the global celebration of the day will be hosted on 2 October 2023 by the city of Baku, Republic of Azerbaijan. This is the first observance of the day in Central Asia under the theme, 'Resilient urban economies. Cities as drivers of growth and recovery.'
The program will feature a global ceremony followed by a series of roundtables to dive deep into the economic slowdown cities face today and identify actionable steps and existing tools that can boost economic recovery and how to tap into them on the local level.
As part of the World Habitat Day celebrations, UN-Habitat presents its Scroll of Honour Award, established in 1989, to recognize outstanding initiatives that have made remarkable contributions to improving human settlements, housing provisions, and improving cities and the quality of urban life.
On 31 October, we end the Urban October campaign with World Cities Day. This year's global observance is planned in the municipality of Üsküdar, in Istanbul, Republic of Türkiye, under the theme 'Financing sustainable urban future for all.'
The event aims to identify ways to unlock transformative investments in urban planning to achieve adequate fiscal decentralization and pursue sustainable urban development.
The global observance of World Cities Day will be preceded by a closed-door meeting of thought leaders and investors tasked to develop recommendations for UN-Habitat and UNDP on local finance for sustainable urban development and SDGs. The official global observance ceremony will be followed by a series of moderated Davos-style roundtables to explore the topic in depth.
Join the conversation and shape our urban future
We invite you to engage with Urban October, World Habitat Day, and World Cities Day by posting and sharing about your planned activities. We will share your events with global audiences and inform them about existing opportunities to share knowledge and contribute to developing sustainable, inclusive, and resilient cities.
You can find detailed information about Urban October, World Habitat Day, and World Cities Day on the Urban October website and Trello board.
You can also share exciting projects in your city and tag us on social media by using #WHD2023, #WCD2023, and #UrbanOctober
Save the Date