The World Urban Campaign is an online and offline platform and think tank. It encourages everybody to contribute ideas to future cities. Recently, the "The City We Need 2.0" report was published and fed into the first draft of the New Urban Agenda. This agenda (in its final version) will be the outcome of the HABITAT III Conference and is expected to direct urbanisation and urban development for the next 20 years. The World Urban Campaign, run by the United Nations, advocates for placing the Urban Agenda at the highest level in development policies. Partners and networks from all over the world are members.
Here are the results of "The City We Need":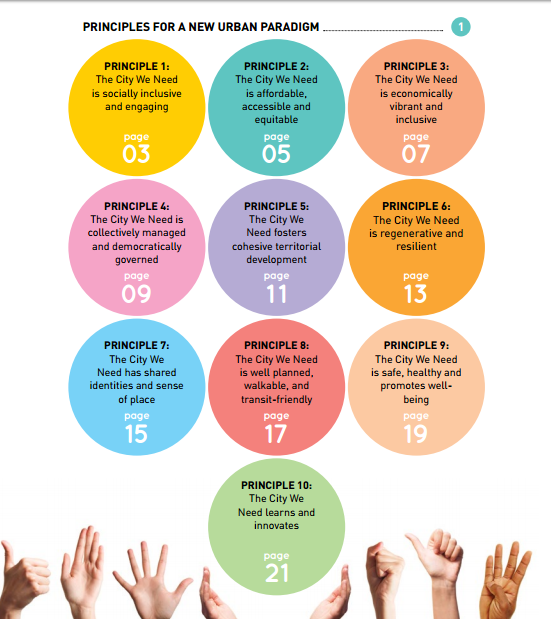 In addition to a lot of interesting information about urban initiatives and projects, this platform also has a great newsletter and offers many lectures in the form of online classes on current urban issues. There are even more resources like tool kits for urban planners on their website.
Sadly, the World Urban Campaign's Urban Thinker Campuses (openly accessible events from 2015 to 2016 all over the world) are over by now, but you can still contribute ideas on their website or via Twitter.