A group of young people have joined forces with researchers at Birmingham City University to create an innovative new boardgame to help raise awareness of key issues surrounding climate change.
The Climate Action Game project, funded by UK Research and Innovation (UKRI) and the Arts and Humanities Research Council (AHRC), brought together 13 young people aged 14-18 from Balsall Heath in the south of Birmingham.
Over a two-month period they collaborated with researchers and other partners to create a free resource for families and communities to learn about the impact of the built environment on climate change – known as CLIMANIA.
CLIMANIA is available to download, print and play for free. It tasks participants with retrofitting properties – the process of adding additional technology to their homes – while facing different environmental challenges and opportunities.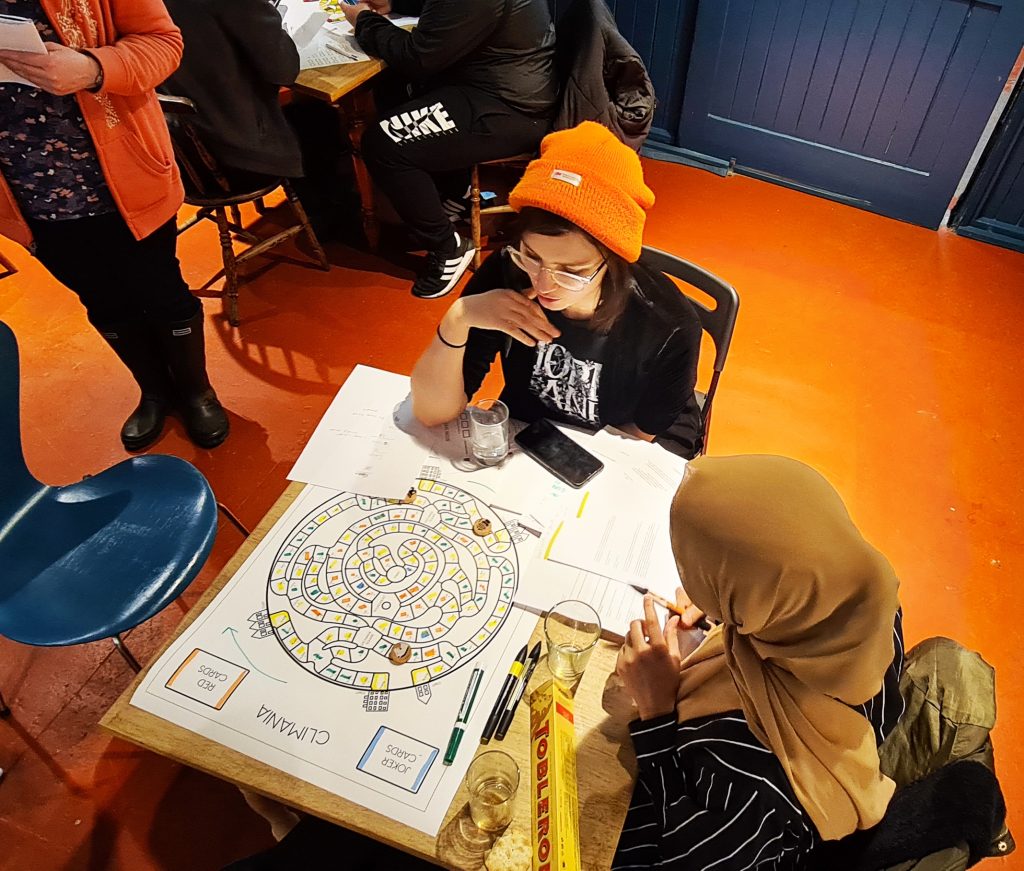 Players take turns to answer questions about climate and built environment issues, building up their climate change knowledge to win retrofit components and race against time to reach the centre of the board, reinforcing the message of rising global temperatures. The game stimulates creativity, discussions and collaboration.
It aims to educate people about the impact of homes and the built environment on climate change, and how retrofitting buildings could play a vital role in cutting the demand for energy to heat homes and water, achieving energy security and delivering climate goals.
The game was created using a series of creative workshops to share climate change facts and to discuss how the built environment currently impacts on climate change, and how reforms could cut emissions and help communities to adapt.
The young people interviewed more than 30 people from within their communities to find out about their climate concerns. Four external professionals helped to produce the game and testing was held with over fifty people ranging from teenagers to pensioners.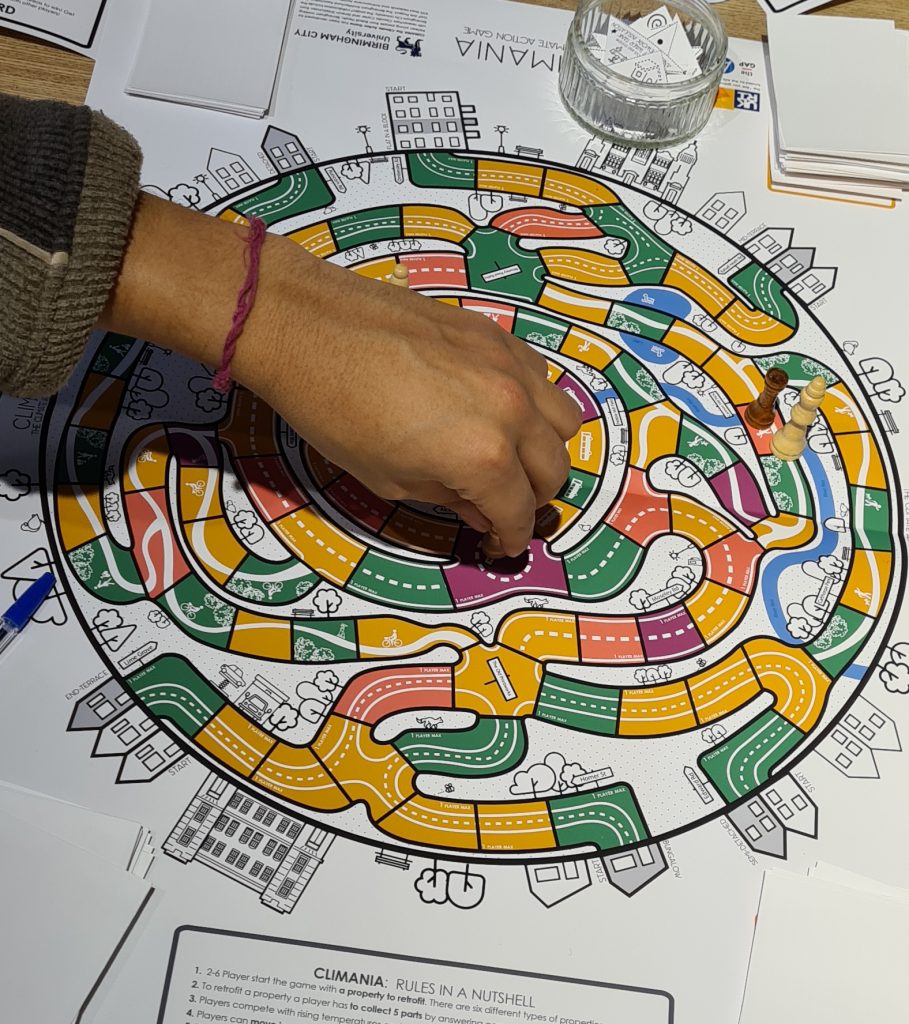 Simeon Shtebunaev, Doctoral Researcher at Birmingham City University and Principal Investigator, said: "CLIMANIA is a demonstration of the untapped potential and innovativeness that teenagers can contribute to climate action research. The boardgame can spark inter-generational discussions at home, in boardrooms and in the public realm about the need to retrofit our dilapidated homes and pay attention to the built environment when it comes to climate mitigation!"
Associate Professor Claudia Carter, the Co-Investigator, commented: "CLIMANIA is a fun way to illustrate that climate action is urgent, possible and affordable – lowering resource use and costs over time. If you're unsure what retrofit is about, play the game!"
Anam, one of the young researchers from Balsall Heath, said: "The project helped me understand the amount of energy humans use and waste on a daily basis and reducing this could help our climate. My main takeaway is that we could come together to come up with solutions to help the world we live in."  
The game was launched at a special event on the 23 March, 2022 attended by the young co-researchers, architects, planners and academics from across the West Midlands. It has already been downloaded more than 120 times by people in more than 25 countries.  
It is now available for the public to access and download to help boost awareness of major issues of climate change in urban areas.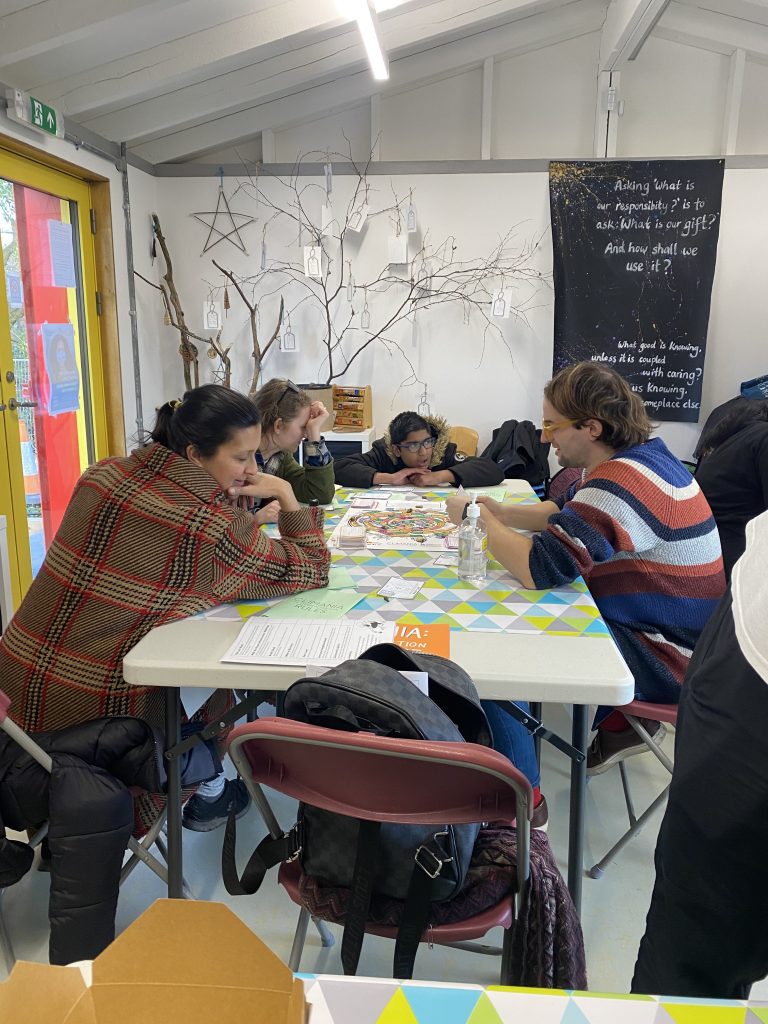 Simeon told me, "In our engagement we worked with 13 young people as co-leads on the project! During the game development they acted as researchers and interviewed more than 30 people from all ages in the community, asking them about their climate worries. We engaged 4 external professionals in our development of the game. In the testing of the game over two Community Events we engaged more than 50 people (majority under the age of 18). Outside of the two community events we demonstrated the game at informal and formal university events, museum events, engaged with families and worked with local climate action networks to test the game – overall, more than 40 people engaged in testing of the game outside of the funded events from the project. 

The game development was presented as the TET Dialogues event which engaged more than 50 people nationally working in the field of youth inclusion in built environment. Since the completion of the prototype, we presented the Game at the Festival of Tomorrow ran in collaboration with UKRI where more the 50 people from all ages (4+) engaged with the game and learned about retrofit. We played the game with Civic Square, a Birmingham based arts-organisation engaging diverse group of people from across the world. In the first few weeks the game has been downloaded 400+ times by people in 50+ countries across the world. Give it a try!"