From November 6 to 18, world leaders will gather in Sharm El-Sheikh for the annual climate conference. COP27 is facing many challenges and some even say that everything that could have gone wrong for the climate in 2022 has gone wrong. Now is the chance to follow up on ambitious goals and make the conference worthy of its nickname, "Implementation COP".
The importance of COP27
With the world close to an irreversible climate breakdown, this year's COP is particularly important. As detailed in a recent UN report, it is now almost impossible to stick to the goal of keeping global warming below 1.5 degrees. We are already at 1.1 to 1.2 degrees warming as compared to the Industrial Revolution, which is typically used as the baseline for global warming.
Currently, we are definitely not on track to reach this goal. Even if all countries fulfilled their Nationally Determined Contributions (NDCs), global warming would soon reach 2.4 degrees. This would lead to catastrophic outcomes with a climate breakdown, countless extreme weather events every year, climate refugees, species extinction, and a rapid and irreversible melting of the ice caps.
On the other hand, there is at least some hope. Both Australia and the US, major polluters, have made policy progress in 2022. The US have rejoined the Paris Climate Agreement and will probably lower their country's CO2 emissions by 40% until 2030. China and India have shown their willingness to reduce CO2 emissions at last year's COP26.
However, in Glasgow at COP26 last year, participants agreed that their NDCs were not ambitious enough. They pledged to improve them and hand them in before COP27. So far, only 24 countries have done that. Have a look at the Climate Action Tracker to learn more about individual countries and their NDCs. European countries are united in the EU NDC, which currently proposes carbon neutrality by 2050.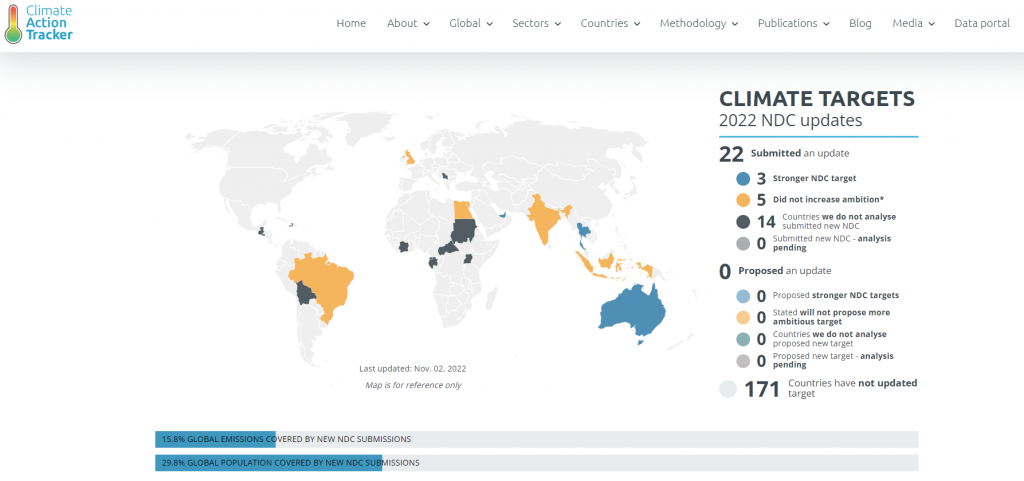 What to expect from COP27
Almost 200 government representatives and thousands of other stakeholders will gather in Sharm El-Sheikh next week. Observers are expecting an action-oriented conference that focuses on resilience and adaptation. These will be the key topics to look out for:
Climate financing: The Global North is behind on its promise to provide USD 100 billion a year to help the Global South address climate change. There are hopes that by the end of 2023, this will become a reality.
Climate adaptation: Dubbed as an "African COP", COP27 will take a close look at African countries, which often suffer particularly from climate change effects, despite contributing very few CO2 emissions. Climate justice and a sustainable energy transition are key topics to look out for.
Losses and damages: The devastating floods in Pakistan are one of many examples for how climate change is already here. At COP27, leaders are expected to come up with binding regulations on how to tackle the losses and damages that come with climate catastrophes. Learn more about loss and damage here.
Resilience: The ability to bounce back from crises is key for surviving climate change. Initiatives like Make Cities Resilient 2030 and the Race to Resilience provide action-oriented solutions. They will be looking for a mobilisation of resources at COP27.
Human rights: Egypt does not have a great human rights track record. The inclusion and accessibility at COP27 itself, but also at overarching climate topics will be under scrutiny.
Ideally, the negotiations at COP27 will result in a strong pact for action. The Glasgow Climate Pact for example showed some progress in its commitment to phase down fossil fuels, to setting net-zero goals, to lower emissions in the transport and infrastructure sectors, and to protect biodiversity. This year's agreement will have to be stronger and clearer to take immediate effect.
Despite all its flaws, the COP process is key. We cannot solve the climate crisis without an annual gathering where every country has one vote. Crucially, this is the meeting where the world's worst polluters have to look the victims of climate change in the eyes. Let's hope they recognise their moral responsibilities this year!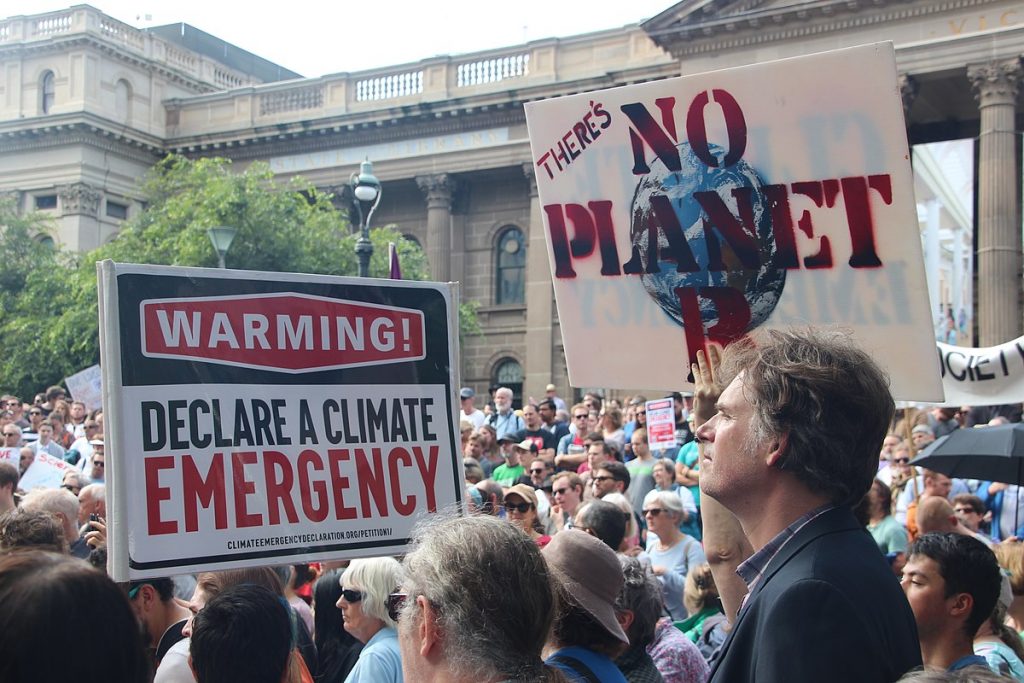 Where to follow the COP process
Climate change is already dominating the headlines and will continue to do so. Follow the COP27, which has a different topic every year, on one or several of these channels:
What other resources would you recommend? Where will you follow COP27? Share your suggestion in the comments below!
Also, don't forget that while during the COPs the climate crisis is ubiquitous, it is something we have to talk about and act on as much as possible throughout the year. There are games like Climania that help you learn about climate change:
And if you want to write about climate change, learn more here: