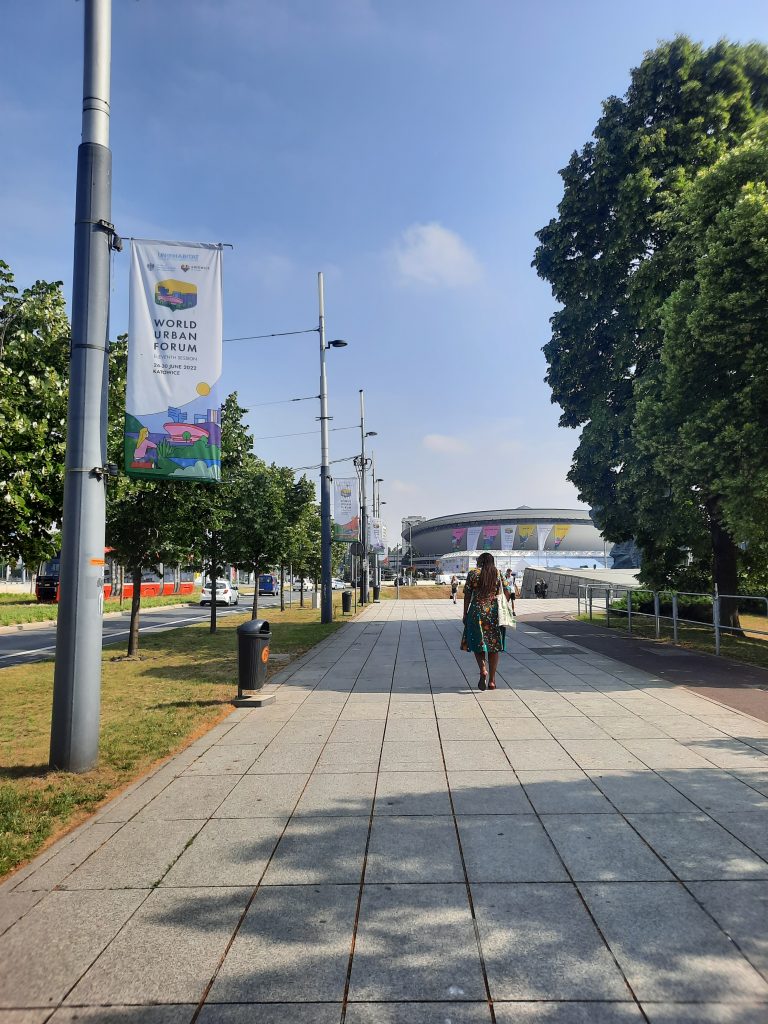 Leading by example: A WUF in a truly inspiring city
Approaching Katowice on a night flight immediately betrays the industrial history of this city in Southern Poland's Silesia region: Countless vertical red lights show where the multiple chimneys of the city's factories can be found. However, a proper look at the city in daylight reveals that Katowice's industrial days are as good as over. Instead, a new city is being born here, one that attracts local talent in its flourishing IT, service, and conference sectors.
The World Urban Forum 11 in 2022 is just one example of large international conferences being held in Katowice. In 2018, the COP climate conference was held here. The city's shiny conference centre sits atop a former coal mine close to city centre. The Silesian Museum and the Polish National Radio Symphony Orchestra occupy the same ground and together, they showcase Katowice's urban development. Once, almost every job in this city was in the coal, steel, and chemical industries; today, most of them are in services, IT, culture, and the conference centre.
Katowice is one of Europe's newer cities. It is only 157 years old. Significant coal and metal reserves were discovered here in the 19th century, leading to rapid industrialisation. For the next 100 years, coal mining boomed. This was the grimy industrial heart of Europe, powering the industrial revolution. It was also politically contended until, after many years as part of Germany, it fell to the Soviet Union and then back to Poland in 1989. This marked a big turn, with most of the mines closing. Challenges such as environmental pollution and unemployment put the future of Katowice into question, but a strong government, support from UN Habitat's Sustainable Cities Programme, and Poland entering the European Union in 2004 allowed Katowice to thrive again.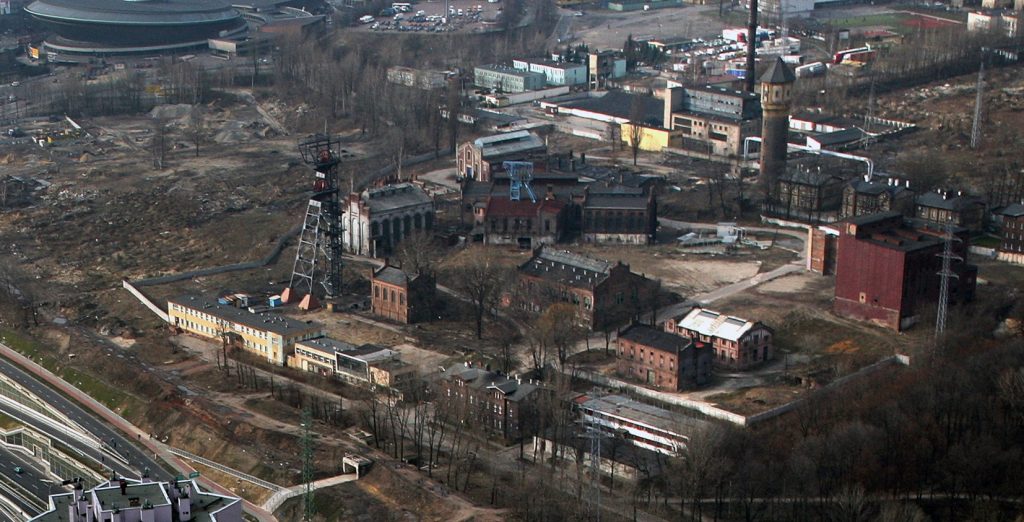 This is a true example of how patience, participatory initiatives, countless talks, and a strong cultural connection can help a city rise from the ashes – or from the coals. Katowice closely cooperates with the surrounding municipalities and provides important workplaces. Leaders have managed to garner strong support for the once-unpopular conference centre.
The most sustainable WUF
10,000 people or more flocked to Katowice in late June 2022 for the World Urban Forum by UN Habitat, which was another important push and PR stunt for the city. I was really impressed by how the organising team manged to include citizens into the process, clearly explaining what was happening on the conference centre grounds, what SDG 11 is, and inviting citizens to join various events in city centre. These ranged from musical interventions to playgrounds for children, informative posters, an SDG Corner, QR codes and other activities. Events about SDG 11 and urban development will continue throughout the year to further support awareness.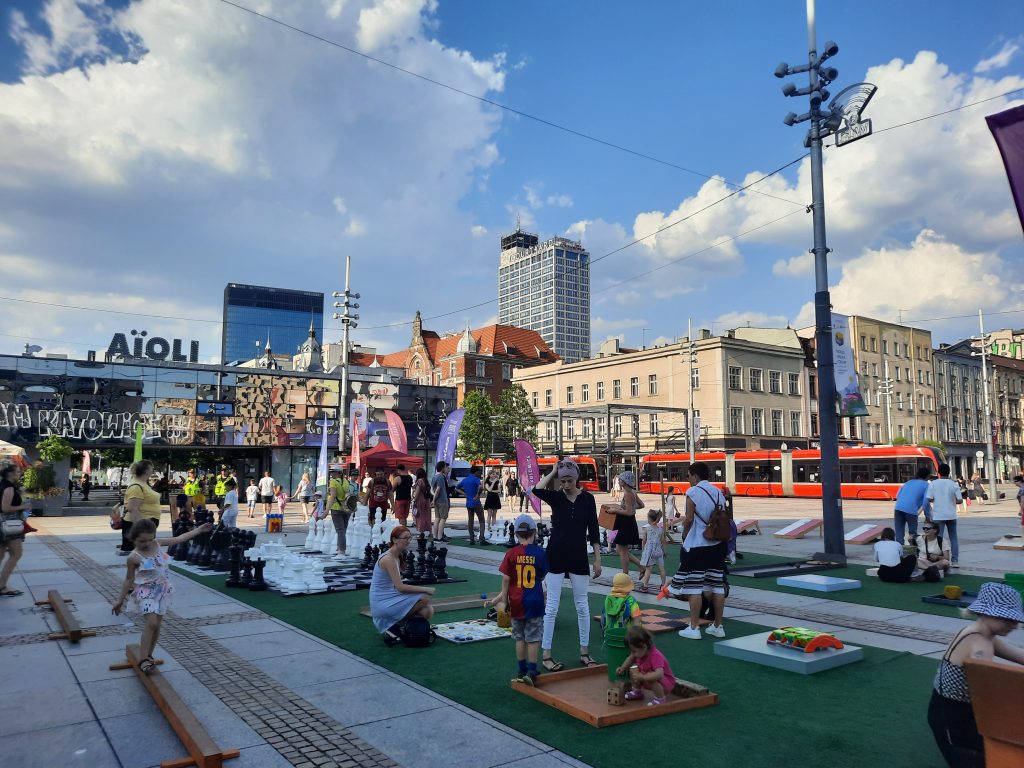 This year's WUF was also the most sustainable World Urban Forum so far. All the materials used to provide space for the Urban Expo, the different meeting rooms, the decoration, the food stalls, and son on will be reused. The trees and flowers adorning the conference centre were watered with condensation water from the air-conditioning and will be donated to local schools and kindergartens. Food was served exclusively in biodegradable packaging. And, importantly, organisers put a big focus on networking – whether lying in a hammock, sitting on a colourful cube or meeting for one of the many concerts.
Climate, Crisis, and Covid-19
The agenda for sustainable urban development has never been more complex and more challenging. As if climate change was not enough of a task for cities – who, after all, are responsible for 70% of greenhouse gas emissions –, many cities are still reeling from the consequences of the COVID-19 pandemic or even actively in lockdown. The war in Ukraine has given rise to new concerns about urban conflicts and reconstruction. A special track was organised just months before the conference, with many Ukrainian representatives impressively demonstrating their bravery and perseverance. Reconstruction of many cities in Ukraine is underway and the WUF 11 provided an important space to gather support.
Climate change measures were part of almost every event, with a clear trend towards green technologies, more sustainability in cities, and scaling up efforts. Almost every city in the world is behind with reaching SDG 11 by 2030. This conference served as an important reminder that, as UN Habitat Executive Director Maimunah Mod Sharif put it, "we only have 90 months or 2,700 days left to reach 2030". She expressed the hope that COVID-19 would serve as a wake-up call.
Compared to WUF10 in Abu Dhabi, the sense of urgency was much clearer in this World Urban Forum. It appears that COVID-19, in combination with the war in Ukraine, has indeed served as a wake-up call. The atmosphere in Katowice was one of urgency, but also of creativity, solutions-focused thinking, and mutual inspiration. The setting might have played a big role in this too: Convening in a city that has managed to clean up its rivers and most of its air pollution can only be inspiring. Other than in Abu Dhabi, many conference goers were able to interact with locals and get a first-hand account of how a city can turn around its economy, based on its cultural and social strength, in just a few decades.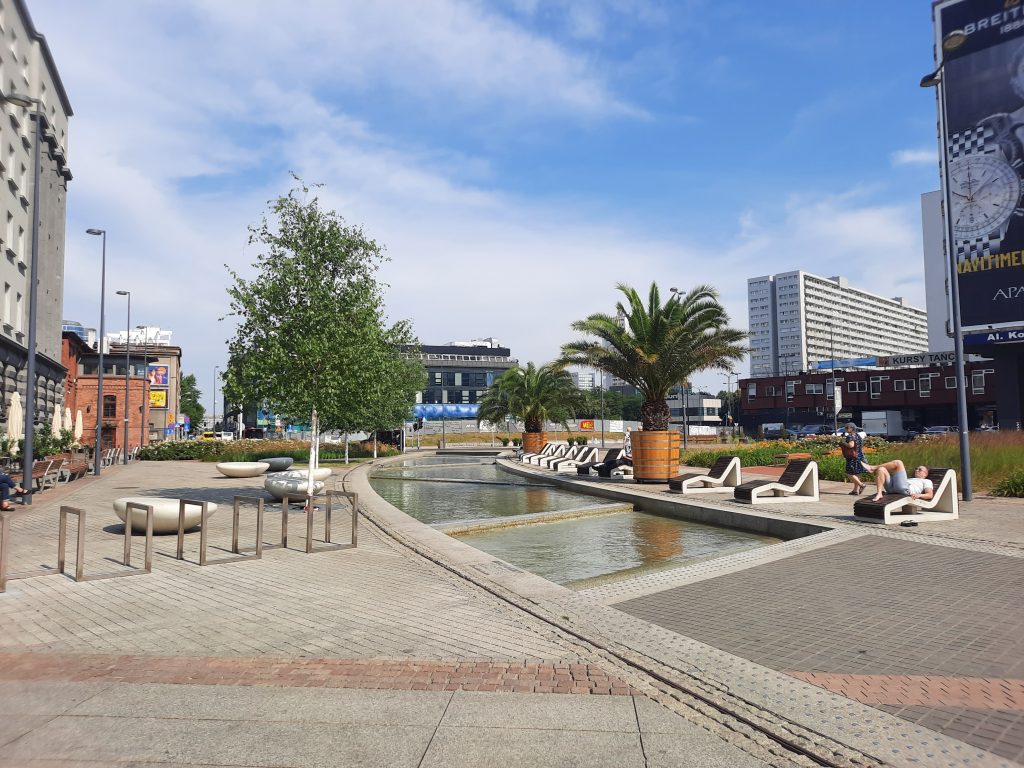 Two other key phrases at WUF11 were "localising the SDGs" and "multi-level governance". An encouragingly large number of mayors was present to share their experiences and learn from each other. After all, it is ultimately the mayors and the local governments who implement the national urban policies on the ground. Also, they have the closest contact to citizens, making them the perfect reference point for participatory, people-centred urban development.
Katowice shows that urban development also needs to consider the surrounding areas and other political levels. Without national and EU support, the city would have struggled much more to turn its trajectory around. And polluted rivers, dirty air and other environmental factors don't stop at the city boundary. For protecting the environment and implementing impactful adaptation and mitigation measures, it is key to work with neighbouring municipalities and other involved parties.
I think that WUF's slogan, "Transforming our cities for a better urban future", was more than just buzzwords. Leading by example, Katowice showed what urban development towards a more sustainable, eco-friendly, and participatory future can look like. We can all learn from this innovative, inspiring Polish city.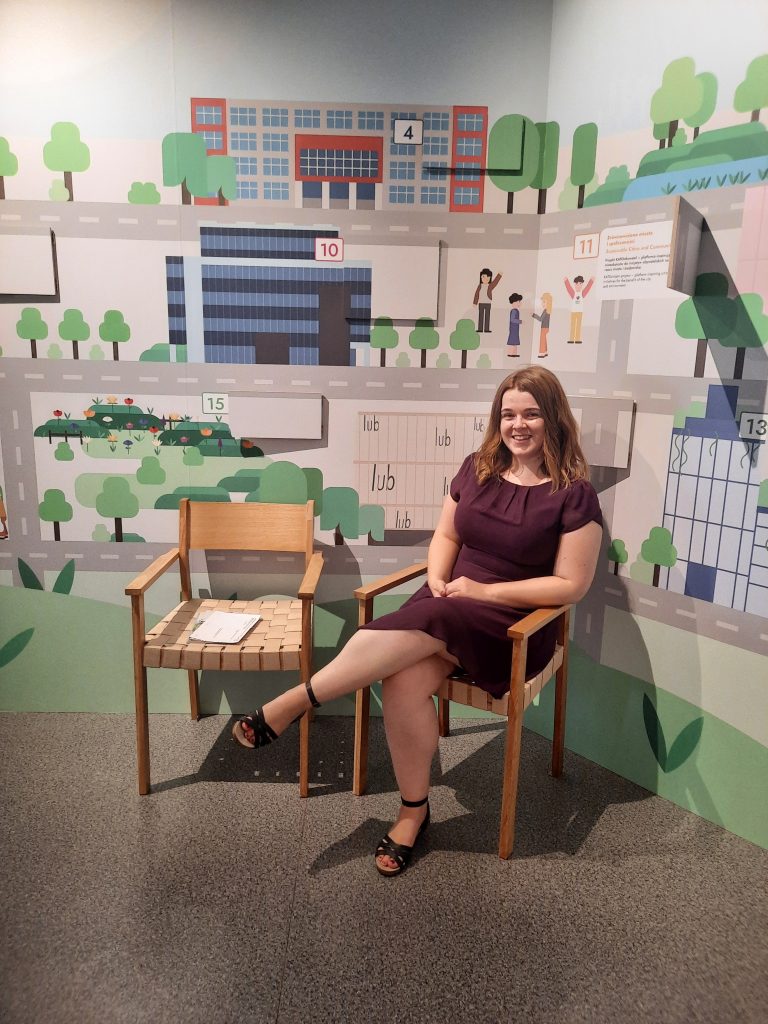 Do you want to learn more about your country or city at WUF 11? Have a look at the final outcome of the conference, the Katowice Declared Actions, to see voluntary action and commitments. You can also add your own!

Also, have a look at the World Cities Report 2022 to find out how to take action.
PS: Also read my article on WUF11 for Urbanet.