Have you ever thought about the role that the dead play for urban planning? We usually only encounter them in graveyards or in some overgrown war memorials, where the names are barely decipherable anymore. At least that seems to be the case in most countries…
In honour of the approaching Day of the Dead (Día de los Muertos) / All Saint's Day, I want to introduce you to a different way of integrating the dead in a city. This very important festival in Mexico lasts for two days and two very long nights. It is based on a pre-hispanic ritual of honouring one's dead by spending time with them. Those of you who watched the movie "Coco" will be familiar with this notion.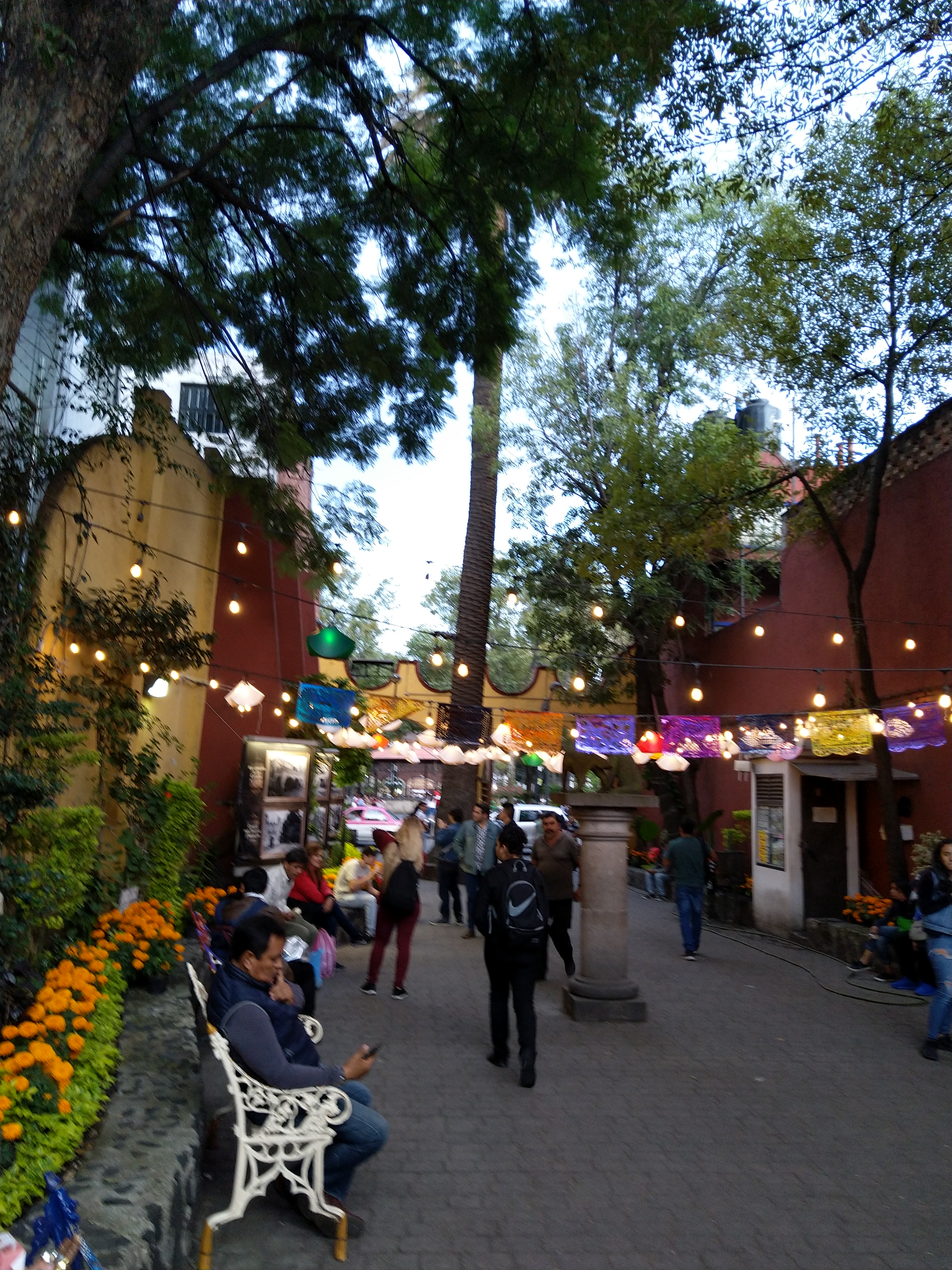 The idea is that by thinking of your loved ones, gathering on (or next to) their graves, sharing stories about them and serving their favourite food, you honour and remember them in a lively way.  Although this can be a solemn and melancholic activity, in Mexico it is also a happy occasion. You are looking back on your dead family member's lives and celebrating that they got to live it.
Starting in October, you can see the first signs of Día de los Muertos approaching. Pop-up markets decorate the streets, everyone is placing an ofrenda (a little altar) in their home and preparing for the visit of the graveyard in the night of November 1 or November 2. November 1 is dedicated to children who passed away, whereas the main day, November 2, is dedicated to all the other family members or even pets that you may have lost.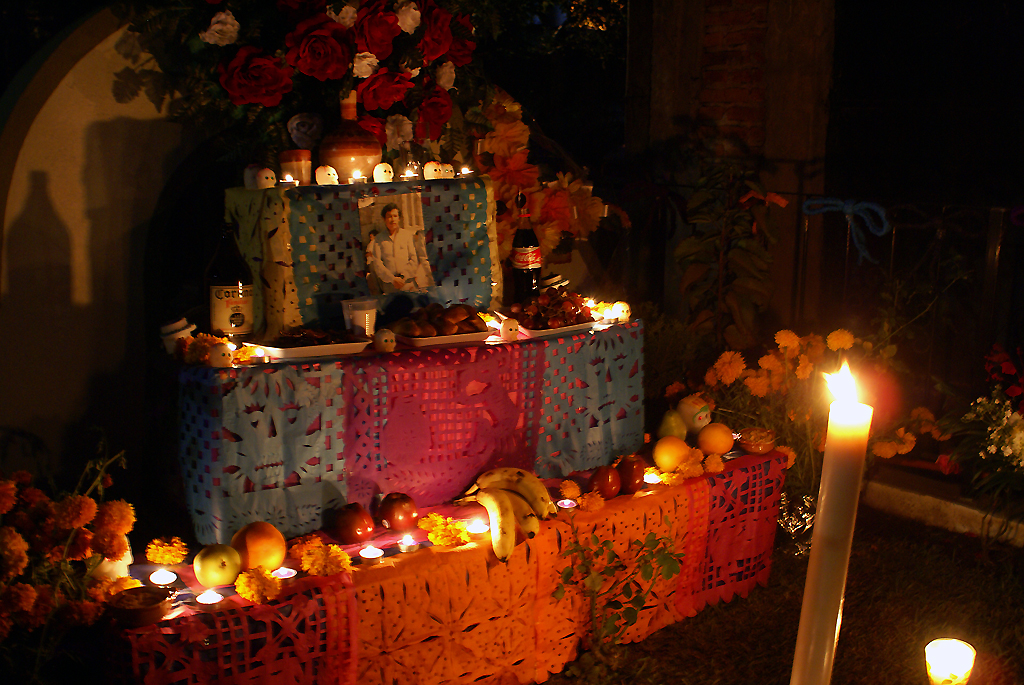 Death is usually a private topic, as is grief. However, in Mexico this is quite different. In order to mourn the loss of a beloved person, you first organise a wake, which can last for more than 24 hours and more often than not turns into a party. You then bury them and visit them at the graveyard, with a big emphasis on November 2, which is meticulously planned and executed.
Curiously (for me), Mexicans allow other people to join in the November 2 traditions and rituals, sometimes even welcoming guests to join their picnic next to the tomb. Showing up is a sign of respect, and showing interest in the life of the deceased is an even bigger sign of respect.
Even though a graveyard is usually a public space in Europe, it is not thought of as a place of gathering or even celebrations. Visiting the graveyard is usually a sinister affair, whereas in Mexico it can be almost happy. Even though tears may flow, you are among friends and family, which makes the whole event incredibly beautiful.
Lately, there has been more and more international interest in Mexican traditions surrounding this very special date of the year. The movie "Coco" as well as a depiction of a (then-fictional) skeleton parade in a James Bond movie even influenced the way that Mexicans celebrate this day and brought to life some new traditions.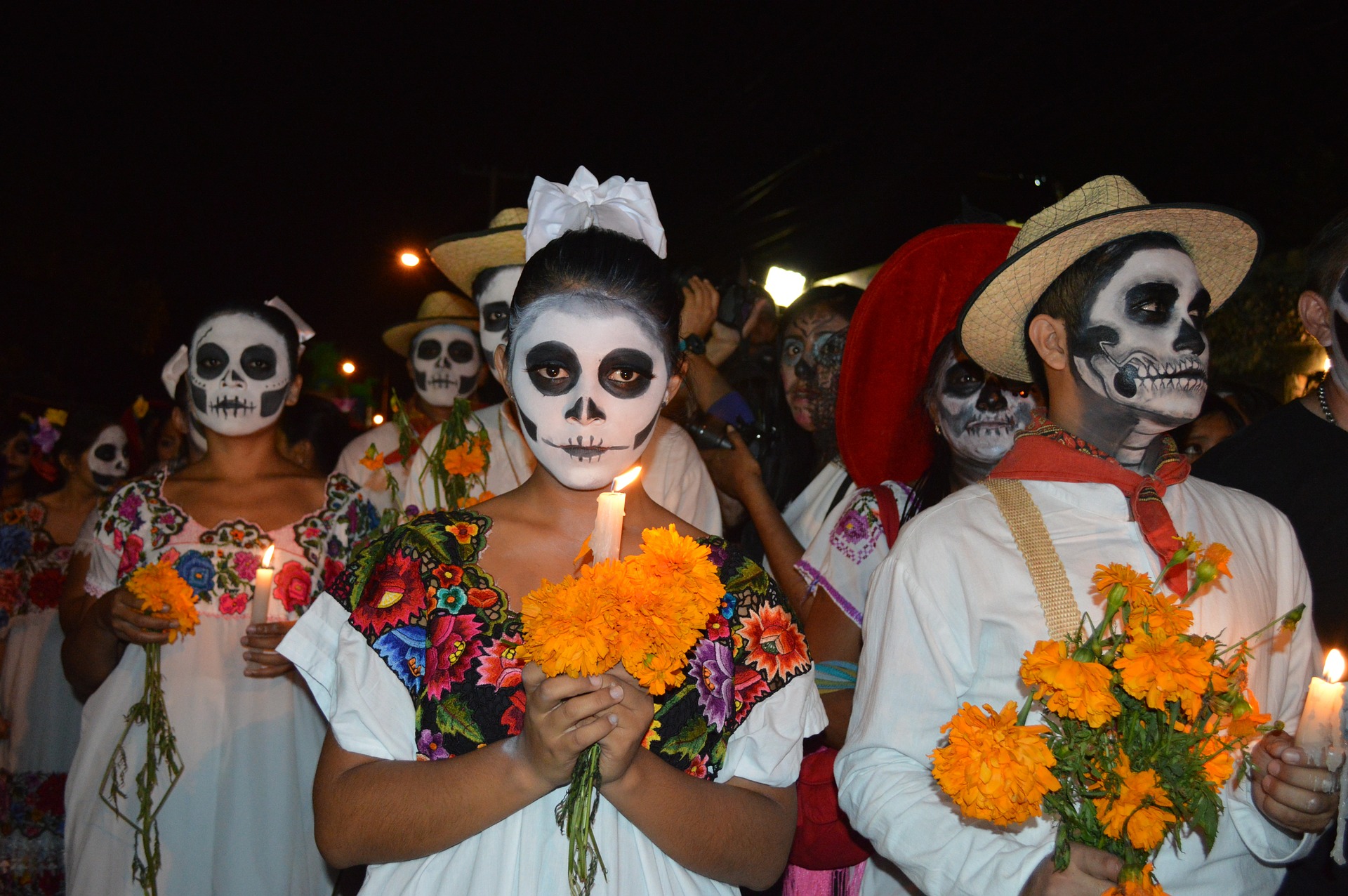 Therefore, you can definitely say that the Dead have a much bigger influence on urban planning in Mexico. Graveyards are strategically placed and turn into fascinating public spaces and even festival spaces during the first few days of November. There is a whole economy around the Día de los Muertos, including among other things the production and selling of:
cempasúchil (marigold) flowers
sugar skulls
miniature meals made out of sugar
papel picado (paper garlands)
candles
and any other things you might want to put on the temporary ofrenda in your home and/or on the grave of a beloved person. Mexican markets, always colourful and surprising, are at their best in the second half of October, running up to the Día de los Muertos. People are looking forward to the important holiday and to the opportunity to spend some quality time with their family (alive or not). Informal vendours and pop-up food stalls transform the urban landscape. Everything is covered in a sea of orange-coloured marigolds, and the best foods are being served.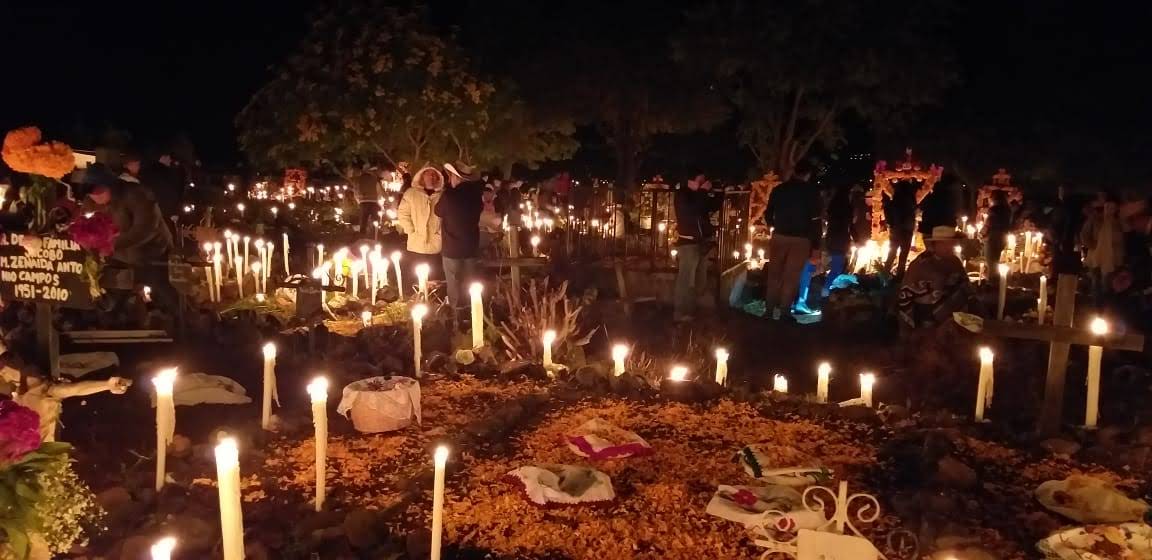 I have been thinking of urban planning lessons from this very special day, but found it hard to compare this very Mexican tradition to Europe. However, it is very interesting that even the dead participate in Mexico's cultural landscape. This is something that many other countries could learn from, in their own way, in order to celebrate the lives of those who are now dead.