Of course I simply had to buy this book! It's fresh off the press and beautifully designed, like all books by Jovis (more information).
The editor, Yasminah Beebeejaun from London's University College (UCL), gives a great and much-needed introduction to the state of the art in participatory urban research and design. She sheds light on the meaning of the trend towards more participation and community-led alternatives in urban planning, while also discussing its limits and contradictions.
One of the key takeaways for me was the importance of power distributions in urban planning, especially considering neo-liberal economic interests today. This so-called appropriation of participation (also done by governments) often blocks the potential of change through participation.
I have also been thinking about this sentence: "The quest for best practice has decontextualized accounts from the communities in places in which they are situated, seeking to deliver easily replicable toolkits of participation as if the solution was innovation and not engaging with the stark evidence of deepening inequalities" (p. 10). While I do agree and will try even more to not decontextualise examples, I think that the power of innovation can be used to tackle urban inequalities, for example through online participatory tools. Yet another and central topic that I hope to explore much further… What are your thoughts on it?
The book is divided into four different sections:
Planners and others
Grassroots Urbanism
City of Difference
Citizen Science and Environmental Justice
Each section consists of several chapters by urban development and other experts from cities like Bangalore, Berlin, and Mexico City. I will surely reference many of them in the future!
Jasminah Beebeejaun and the other contributors to this book agree that participation "may be complex, muddled, and unpredictable, but it is worthwhile. By drawing upon a range of accounts we can open up space to explore in greater detail the challenges facing us as urban dwellers interested in transforming the cities we live in." (p. 11)
"The Participatory City" fills a gap in participatory urban research and provides a fascinating overview of many different approaches to more participation in cities. Despite much criticism the positive aspects of participation in urban contexts are stressed by every author.
I hope there will be a second volume soon and can really recommend this current one!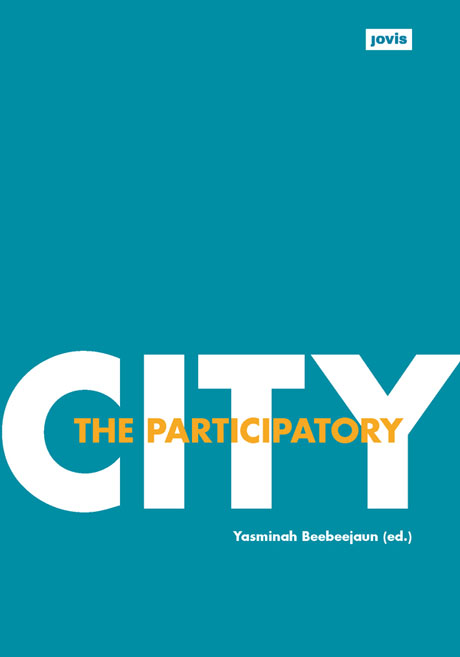 Please share your thoughts and ideas in the comment section below and don't hesitate to contact me (laura@parcitypatory.org).